How It Works
Revenue Booster is easy to use – once your site is set up, it provides a straightforward selling experience.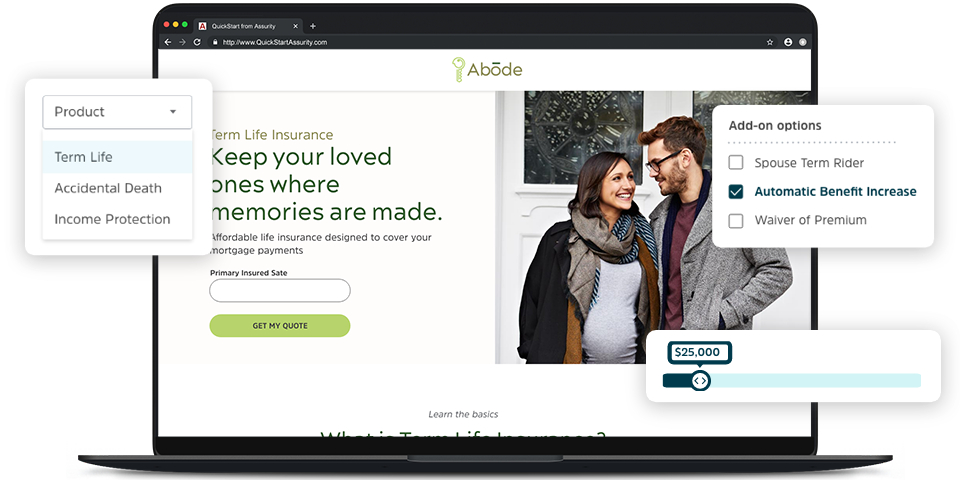 1. Generate traffic
Drive prospects and existing clients to your branded website to offer protection.
2. Self-serve quotes
Clients answer a few simple questions to get their rates and adjust coverage to fit their needs.
3. Apply online
Clients seamlessly complete their application in minutes and get an instant decision.
4. Add revenue
You're covering more people and creating new revenue channels for your business.
Customized for your needs
Customization should mean more than just adding your logo – and with Revenue Booster, everything is built with you, your brand, and your sales goals in mind. It's there to help you grow your business, so it should be your tool from start to finish.
Choose how you sell:

With consumer-direct sales, Revenue Booster can easily help you cross-sell to existing clients or help you reach new clients.

Choose what you sell:

Everyone's insurance needs are different, and so is your business focus. You pick the products and riders you want to sell, along with options like benefit amounts, coverage periods and more.

Choose when you sell:

Revenue Booster is ready when you are. It will be in your hands shortly after you begin the process – tested, secure, and compliant with all regulatory and accessibility standards.