Onboarding
Our easy and intuitive onboarding process will help you get online fast, with everything you need to succeed. Here's how it works.

1. Meet with one of our pros
You'll sit down for a brief meeting with a member of our Revenue Booster team to learn more about the platform, see it in action, and discover how it can best help you succeed.
2. Get licensed and contracted
If you're not already licensed and contracted with Assurity, we'll help you through the process and provide you with all necessary forms and paperwork. Once this is complete, you'll receive an agent code.
3. Receive your site
Your Revenue Booster site will be built and customized fast, then delivered to you with everything you need to start selling.
4. Optimize for growth
Once you're up and running, you'll meet twice annually with us to review your analytics and marketing to ensure your site is doing the most it can for your business.
Post-sale support, simplified
Once you make a sale through Revenue Booster, your client will receive their policy via electronic delivery and can register on the MyAssurity customer portal. From there, they can make claims, review, and manage their coverage online. If they have any questions, they can contact Assurity's award-winning Customer Connections team for fast, friendly service.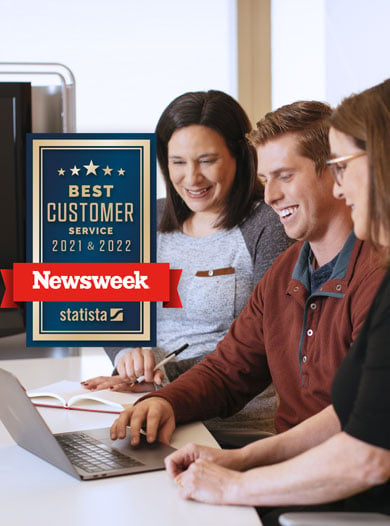 Support & Consultation
One-on-one consultation
One of our experts will meet with you to find out how Revenue Booster can most effectively help you reach your goals.
Integrated analytics
Google Analytics support is included with every Revenue Booster site to reveal deep insights about your audience and performance.
Continued support
Get a complimentary six-month review with Assurity's Vice President of Marketing and Digital Experience to maximize your site's performance and make more sales.